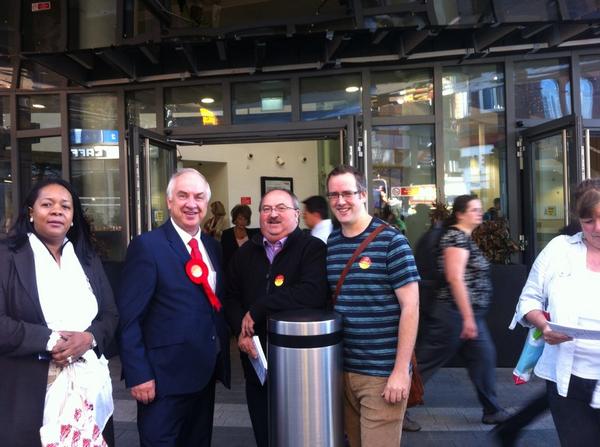 Out and about with Councillor Tristan Chatfield (New Street Station) supporting David Jamieson who is the Labour candidate for the vacant West midland Police and Crime Commissioner post.
We need someone reliable and who knows Oscott, in this post which is why I am supporting David.
Voting day is August 21st.