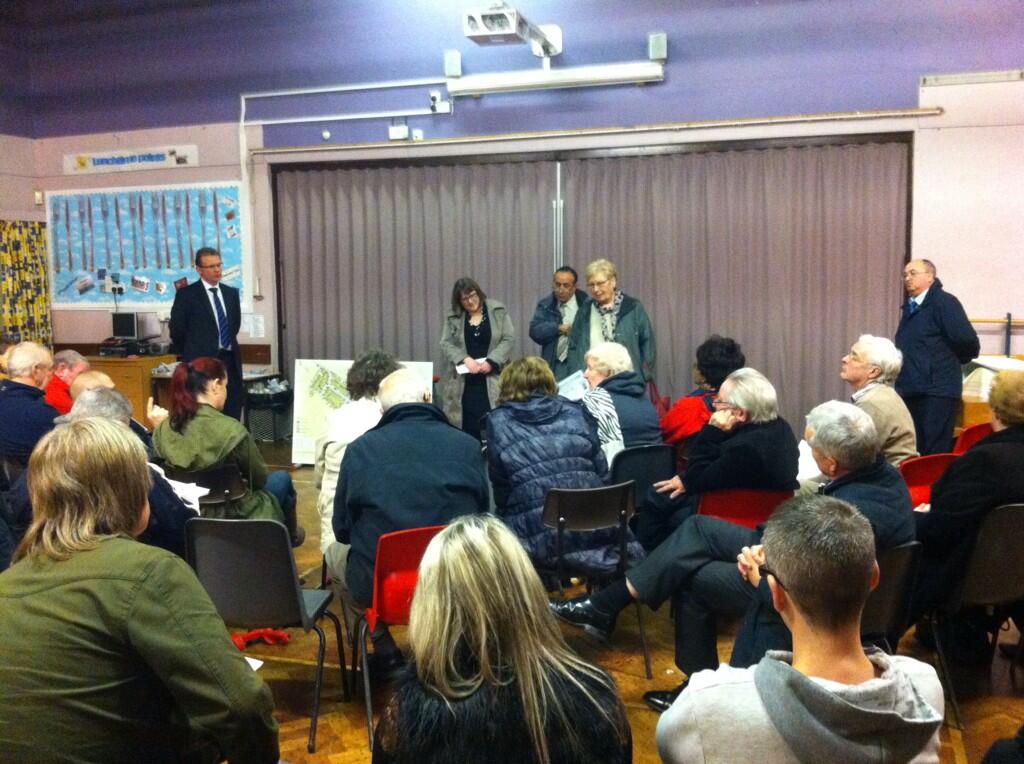 I would like to thank all those who attended the Booths Lane Consultation meeting yesterday.
I would also like to thank Councillor Barbara Dring for chairing the meeting and Councillor Tristan Chatfield and members of the Oscott Residents Association for helping me organise the meeting.
There were a number of valid questions and concerns raised by residents at the meeting.
One major concern for example was the issue of keeping open Booths Lane if Planning permission is granted for the development.?
Having spoken to the senior Tayor Wimpey representative present, I can inform you he promised to do his utmost to keep open the Booths Lane to allow residents at their own risk to use it while work would proceed on construction the diverted road.There is an issue however with health and safety which would need addressing.
He also agreed to setting up a working party which would include residents to try and iron out various problems should planning permission be granted.
I have suggested? that this could consist of perhaps 4 residents, including representatives from the Oscott Residents Association, representatives from the developer Taylor Wimpey and myself (with the other Oscott Councillors when they are available?)
As could be seen at yesterdays meeting there are a number of issues of contention but I hope that many can be addressed.?
I have not indicated that I am in favour of the development but clearly understand the developers have, due to the governments various polices and the fact Birmingham needs new homes, a chance of getting their application granted even if in a modified form and we must be prepared for this eventuality.
I will along with my Councillor colleagues battle to try and get the best result possible for Oscott residents and would suggest resident write to the Planning Committee to express their views about this issue.